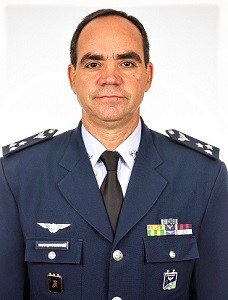 Lieutenant General Raimundo Nogueira Lopes Neto
General Staff Chief of FAB's Preparation Command
Major General Nogueira graduated from the Air Force Academy in 1987, is a fighter pilot with more than 2200 hours of flight time, has a Command and Control Masters from ITA, and, in addition to all the FAB career courses, stands out the specialization in Analysis, Design and Systems Management – PUC; MBA in Process Management – UFF; Defense and Security Strategy Course – Inter-American Defense College (IADC); and Air Battle Elementary Training Course – France. He took on several prominent roles at FAB as Commander of the 3rd/10th Aviation Group; Head of the Deputy Chief of Operations of COUGAR and Head of the Deputy Chief of Evaluation and Doctrine of COMPREP; and Commander of ALA 3.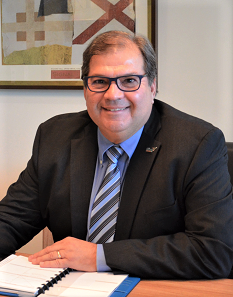 Lieutenant General Waldemar Barroso Magno Neto
FINEP President
General Barroso holds a bachelor's degree in Mechanical Engineering and a master's degree from the Military Institute of Engineering (IME), where he was also commander (dean) from 2014 to 2017 and led the use of the Triple Helix approach to achieve Technological Innovation. He was also an instructor at the Agulhas Negras Military Academy (AMAN), Head of the Science and Technology Section of the Army's S&T Department, Head of the Monitoring and Testing Commission for the Purchase of Leopard Armored Vehicles by the Brazilian Army, in Belgium. It also has a Higher Military Studies Course on Politics, Strategy, and High Administration of the Army.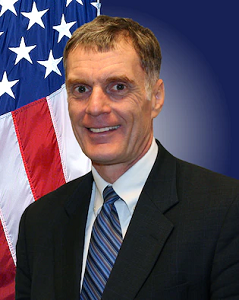 Dr. Mark A. Gallagher
Air Force Institute of Technology (AFIT) Professor
Dr. Mark A. Gallagher is a Professor in the Department of Operational Sciences at the USAF Air Force Institute of Technology (AFIT) School of Engineering and Management, where he teaches graduate courses and leads the research of interest to both the Air Force and the US Combined warfare. Dr. Gallagher has over thirty years of experience in operations research, having worked in the analysis of the entire spectrum of warfare, including cyber, conventional, missile defense, and nuclear warfare. He served in the Office of the Secretary of Defense, US Strategic Command, and the USAF General Staff was vice president of the Military Operations Research Society and chaired the Institute for Operations Research and Management Sciences.